The SPOT system reduces the potential risks associated with lowering a floating roof when there are peaks in the dregs at the bottom of the tank. The action of the mixers can also be monitored by using the SPOT system on a regular basis
The system requires a point of entry with a minimum internal diameter of 4 inches for insertion into the crude oil, hence use can be made of the supports of the floating roof, aeration points, maintenance holes etc.
Monitoring is carried out with the tank full of oil, thereby avoiding problems related to confined spaces, and using only one or at most three entry points for tanks with a diameter of up to 100 metres.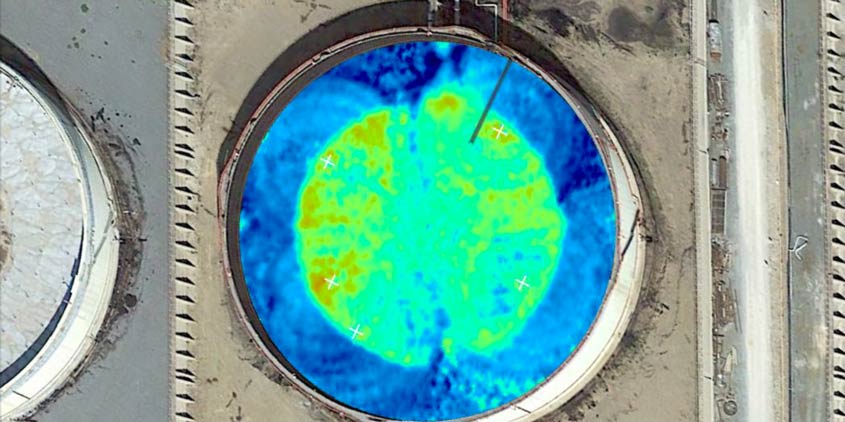 For further details, download our PDF (ITA) (2 Mb)